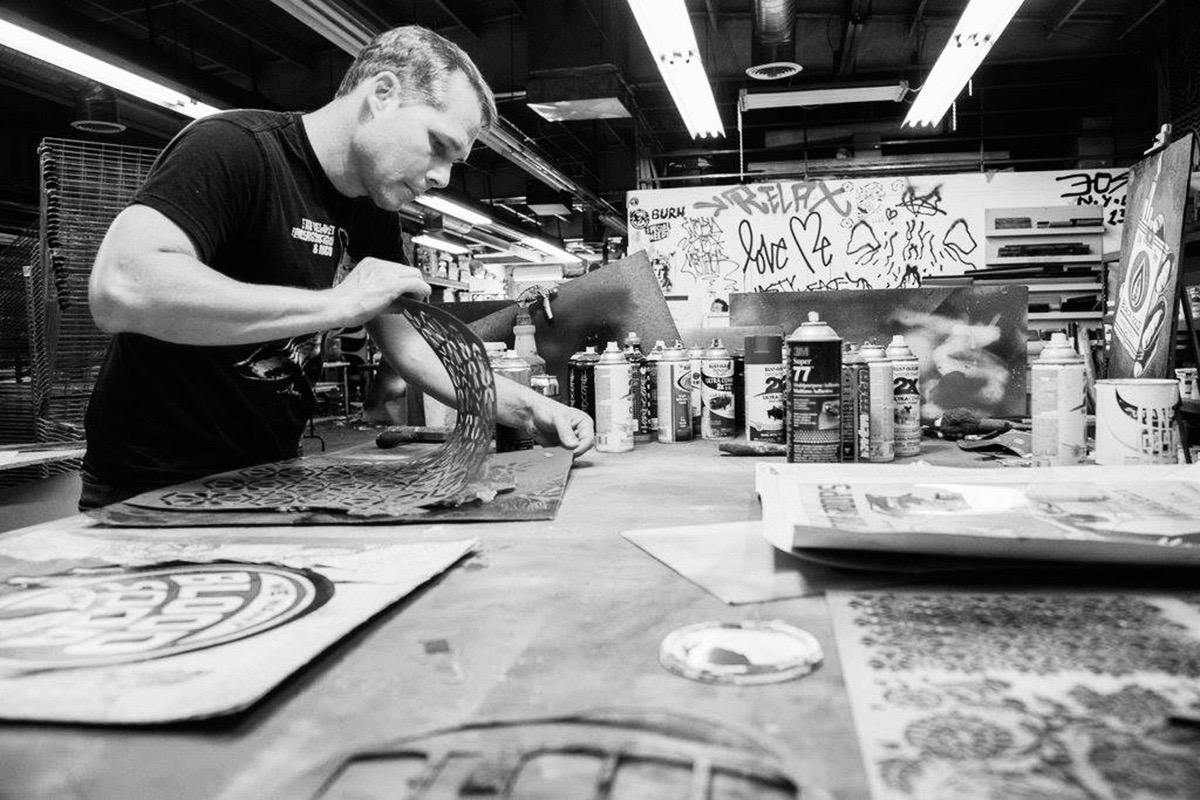 Shepard Fairey is an American artist born on February 15, 1970 in Charleston. He immersed himself in art from the age of 14, starting by drawing for skateboard t-shirts. In 1922, he graduated from RISD with a master's degree in illustration. Founder of different graphic design companies upon graduation, Fairey uses his artistic talent for the benefit of large companies to carry out marketing operations or product illustrations. He thus specializes in "guerrilla marketing".

His major influences are Andy Warhol, Alexander Rodtchenko, Barbara Kruger, Robbie Conal and Mear One. He also became world famous thanks to the poster supporting the presidential campaign of Barack Obama "Hope" which he created in 2008 and which has since been declined in a thousand ways and taken up by many tabloids.

Shepard is considered a borderline artist because he lives constantly at the limits of legality.