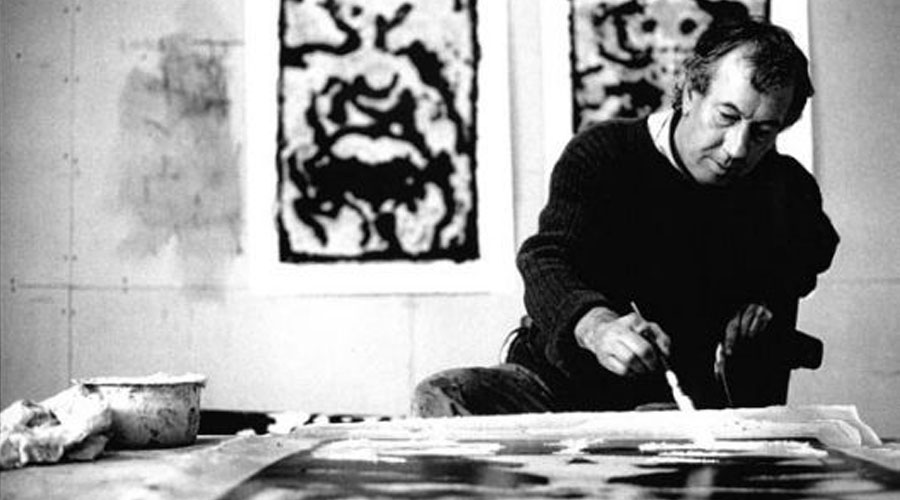 Jean-Pierre Pincemin was born in 1944, he first worked as a mechanic, in a factory. His revelation for painting takes place at the Louvre, Pincemin
After being a critic of Art he designed his first paintings and sculptures and in 1968 made his first exhibition. These works are the result of research far removed from traditional brush painting: folding, imprints of bricks, fences, acting on the canvas as new material.
From 1968 to 1973, Pincemin launched into glued squares: the canvas was first immersed in a bath of paint, then it was cut and assembled in irregular geometric shapes, square or rectangular.
In 1971, Jean-Pierre Pincemin joined the Supports / Surfaces movement, a movement created in the late 1960s. This movement, of which Matisse was the initiator with his cut paper, is pursued by the new abstraction, the hard edge in the USA and in France, by Simon Hantaï or Claude Viallat. The concept of this movement focuses on the physical reality of the painting.
At the end of the 1990s, Jean Pierre Pincemin decided to sweep everything away and thus assimilate all styles, all supports, all techniques and all genres. Affected by arthritis, Pincemin creates polychrome sculptures in his image, an assembly of stapled painted pieces of wood. His inspirational themes are also, trees, religious subjects, genre scenes, sometimes erotic and also portraits. Jean Pierre Pincemin becomes the most daring of technicians, mixing the oil with or without tar, or using other all personal mixtures. Its supports are canvas, paper and also the photographic poster.
No artworks available for the moment.
Please feel free to contact us for more information.