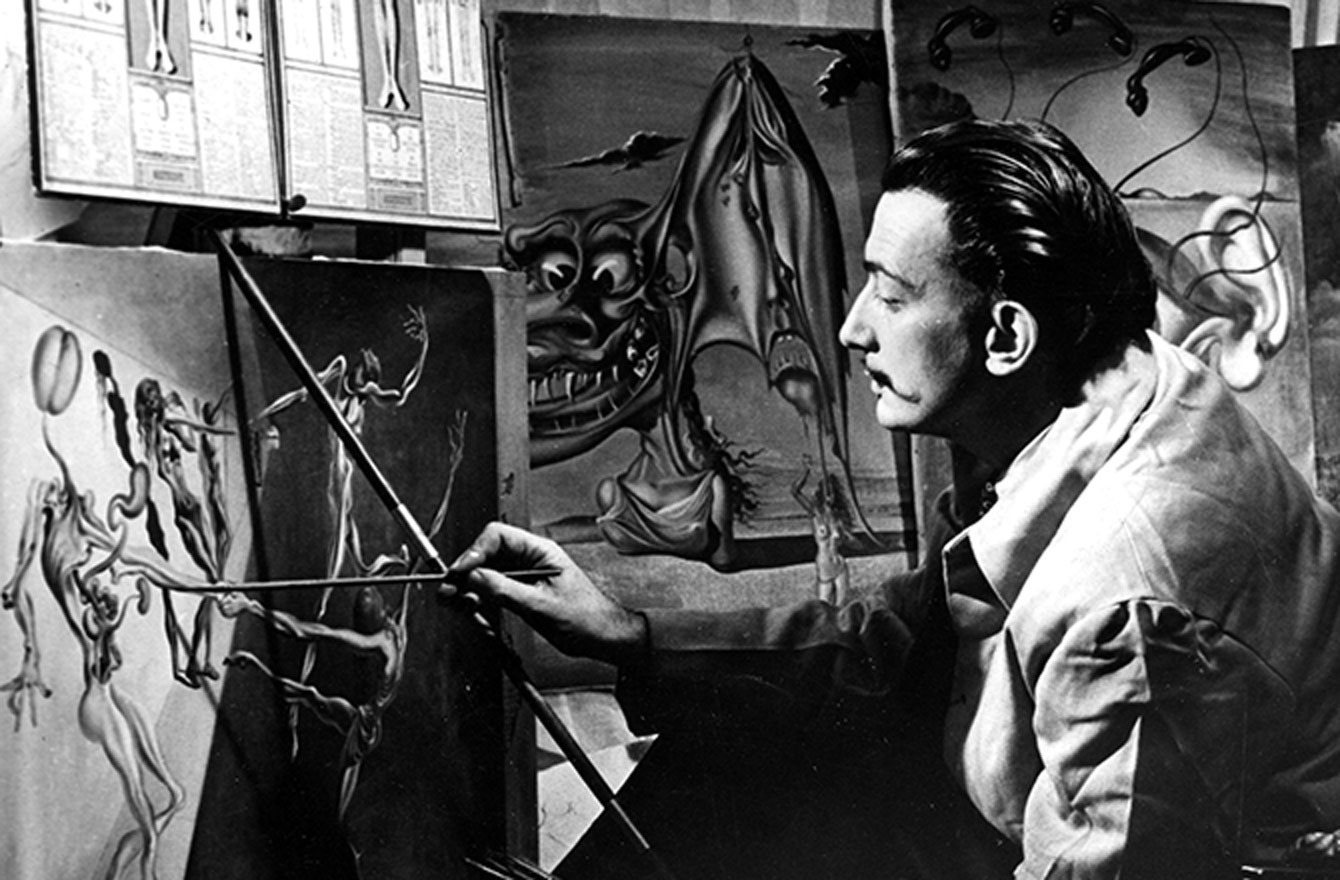 Salvador Dali was born in 1904 in Figueras in Spain.

Very young, he already showed exceptional gifts for drawing, painting at the age of six his first abstract work: a landscape. The artist is also recognized for his writing skills and his cinematographic works.

His different meetings with impressionist painters influenced his compositions, until he found his own pictorial style. Salvador Dali mainly paints the theme of sexuality, dreams, food, religion and his wife Gala.

In 1921, his mother died and he entered the San Fernando School of Fine Arts (Madrid), where he lived with Lorca and Bunuel with whom he made a film. Salvador Dali also began to paint cubist paintings. He made his first solo exhibition at the Dalmau gallery in Barcelona.

In 1926, during his trip to Paris and Brussels, Dali met Picasso, who impressed him greatly. In Brussels, he admired Bosh, Breughel and, above all, Vermeer from Delft.

Robert Descharnes and Salvador Dali meet in 1950 and will not leave each other until the master's death. This friendship will give rise to a multitude of collaborations for works, films, but also in other areas of creation (sculptures, jewelry, books, sets and theater costumes).

In 1960, it was the beginning of the period of the great mystical canvases where he painted The Ecumenical Council.

A first major retrospective takes place at the Seibu Museum in Tokyo, organized by Gilles Néret and Robert Decharnes in 1964. He received the Great Cross from Isabelle the Catholic.

Salvador Dali died in 1989.
No artworks available for the moment.
Please feel free to contact us for more information.