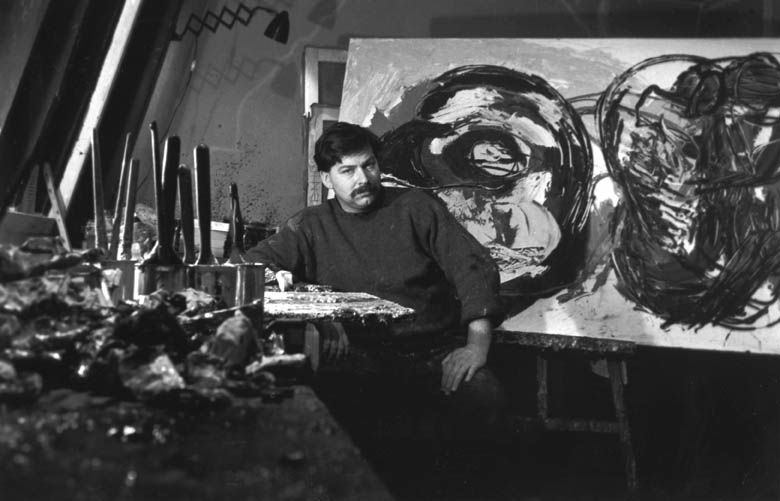 Karel Appel was born in Amsterdam on the 25th of April 1921. He died in Zurich on the 3rd of May 2006.
Karel Appel studied at the Academy of Fine Arts in Amsterdam from 1940 to 1943.His interest was then on Picasso, Paul Klee and Henri Matisse.The first exhibition of Karel Appel takes place in 1946.
In 1948, Karel Appel was one of the founders with Corneille and Constant of the experimental group Reflex, which became the Dutch nucleus of the Cobra group.
Cobra brings together artists from Copenhagen,Brussels and Amsterdam, hence its name. Infantile art is one of the sources of inspiration of this group.

In the years 1946-1951, Karel Appel realized many raised wooden panels and murals on the theme of the child. He describes his works as "powerful, primitive, stronger than Negro art and Picasso". Emblems of revolt and truth, these works make children appear as derisory actors of a helpless revolt.

In 1949, a wall painted on this theme in the canteen of the Amsterdam City Hall caused a scandal due to protests from municipal officials. The work is the covered with wallpaper for ten years. "Appel made something violent, but of just violence, popular: Appel is part of the people, he does not have he sense of the old surrealist scandal.
No artworks available for the moment.
Please feel free to contact us for more information.