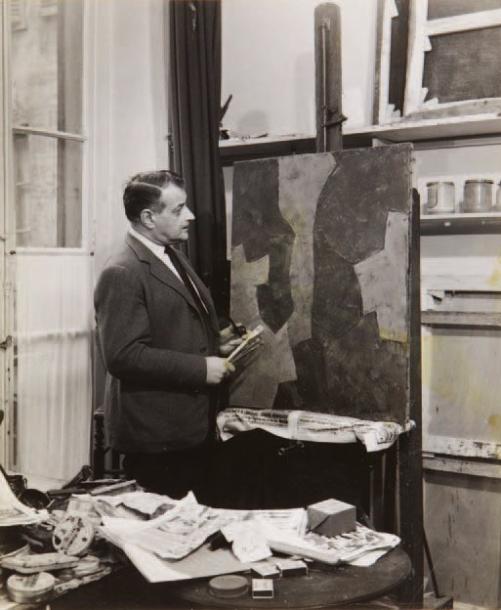 Serge Poliakoff was born in Moscow in 1900 and is considered a major painter of abstraction.

Very quickly he enrolled in the Moscow drawing school but quickly became a traveling musician to flee the war. Which led him to Paris in 1923, where he continued to play the guitar in Russian cabarets. He took the opportunity to enroll at the Académie de la Grande Chaumière but continued to produce academic works.

After a two-year stay in London, he discovered abstract art and met Sonia Delaunay, Vassily Kandinsky, etc. Her works change and are based on the color and light it brings and the emotion it provides without any figurative representation.

Serge Poliakoff's compositions revolve around very colorful curved forms which very quickly overlap and allow him to establish himself as an important artist of the Paris School.

In the 1940s he concentrated on works in gray-brown tones before developing canvases in bright tones and more geometric from 1950.

In the 1960s, he presented monochrome works in shades of ocher, abandoning construction in favor of the play of light. In 1962 he was naturalized French.

In 2013, a major retrospective was held at the Museum of Modern Art in the city of Paris ("Le rêve des feuilles"). Success was immediate for this artist who knew how to develop his own lyrical abstract language.

Serge Poliakoff died in 1969.
No artworks available for the moment.
Please feel free to contact us for more information.