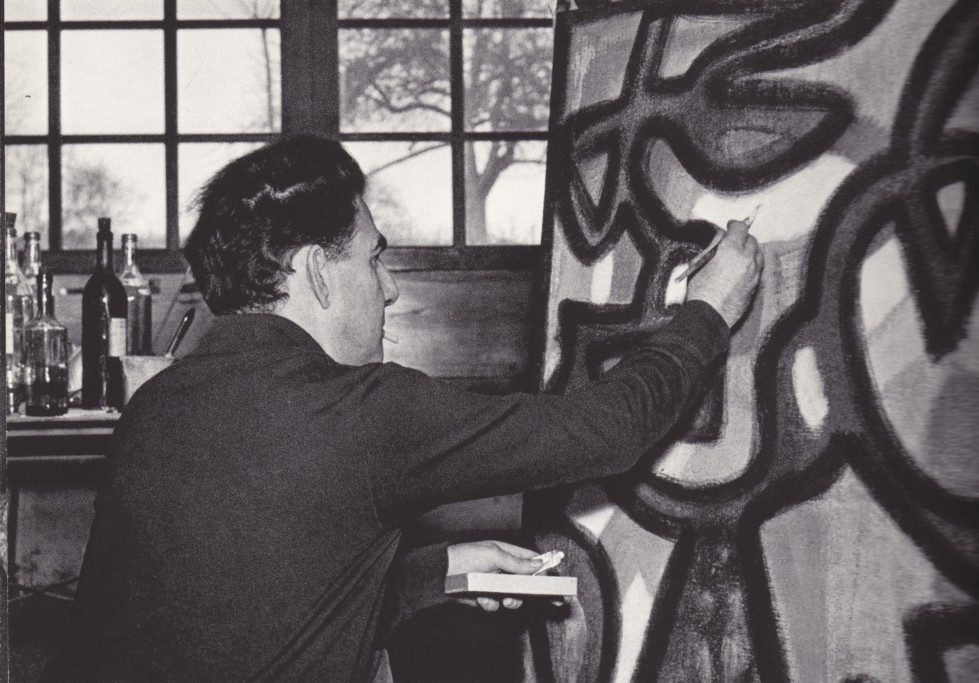 Jean Michel Atlan is a painter of enigmas and, in a world that wants only quick answers and not suggestions to be deciphered patiently, his painting does not have the repercussions that this unique, strange and visionary work should have.
An approach to his universe could be this short excerpt from one of his poems: Atlan remains a French painter marginal, because unclassifiable.
It is impossible to place it in one of the many pictorial movements of his time of the fifties, so we must help to get him out of a certain forgetfulness that falls on him.
For his work is still defeating, he who writes: "It is my destiny to abandon too public roads, for when the locusts arrive, it is better to plant his tent elsewhere.
And fashion in painting is far more devastating than grasshoppers "(Letter to Japanese Friends, November 1959).
His painting borrows more from the magical world of myths, ocean immemorial legends, or Jewish mysticism than from the marked universe of the history of painting.
He, the self-taught artist who has come to ricochet in painting, is attentive to the open, trembling like an animal on the look-out for the secret tremors of the earth, to the primordial mysteries.
He restores them in a tied painting, framed by blacks intense as stained glass, archaic and palpitating.
A sort of obstinacy of rhythms, almost afflicted, traverses his paintings. His painting, which is so original in its visions, dense and difficult, can make one think of the magic of Paul Klee, his symbolic alphabets, but Atlan does not have Klee's tender humor, nor his geometry of sweet hopscotch magic labyrinths.
Atlan did not have the spirit of childhood, but that of the dawns of humanity.