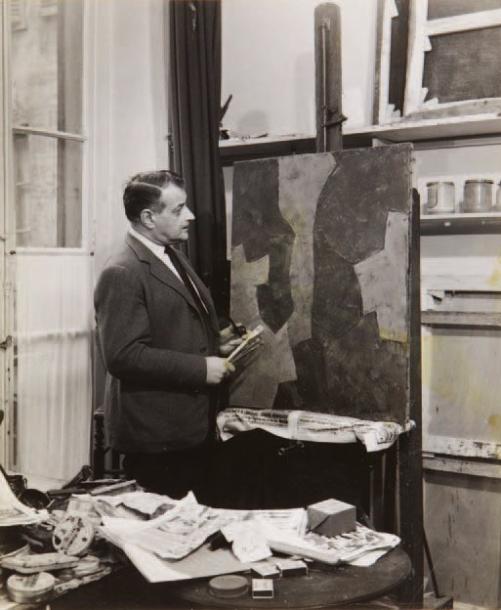 Serge Poliakoff was born in Moscou in 1900 and obtain French nationality in 1962.
Young he decided to follow school in the drawing school of Moscou but to flee the war he became an itinerant musician. This led him to Paris in 1923 where he continued to play guitar in Russian music halls. He decided to take the opportunity to be in France to follow school at the Academy " Grande Chaumière" but continued to produce academic paintings.
After a trip of two years in London where he discovered abstract art and met Sonia Delaunay and Vassily Kandisky, etc. his paintings changed and revealed the light there is in different colours and the emotion provided by art and without figurative representation.
Serge Poliakoff's compositions were built on forms curved and colored and permited to him to become an important artist of "L'Ecole de Paris".
In the 40s, he was focus on grey and brown color before changed into works more colourful and geometrics in 1950.
At the end of his life, he presented works monochromatics paintings and became major in abstraction painting.
In 2013, an importante retrospective has been organised at the modern museum of Paris called "the form's dreams". Success has been immediate for this artist, which develop his own language "the lyric abstract".
Serge Poliakoff died in 1969.