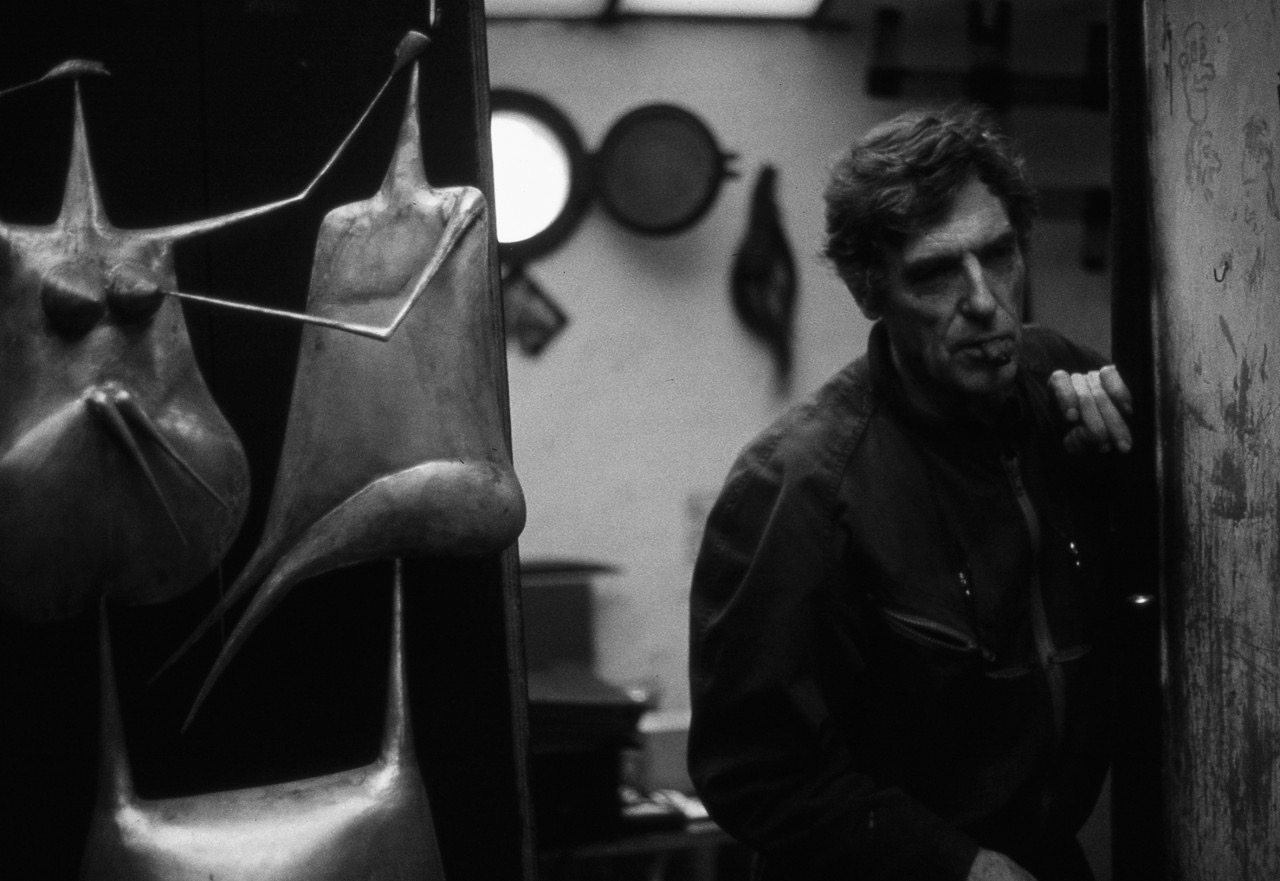 His promising start began in the 1950s, when Philippe Hiquily left the Ecole Nationale Superieure des Beaux Arts in Paris and discovered a more personal approach to sculpture by attending the same workshop as Michel Guino, Cesar, Albert Feraud, already great iron lovers.

In 1951, he chose to repel the sheet metal much cheaper than bronze and to weld on the technique of Metal Direct that will later serve for his furniture items.

From this generation of French artists, he is one of the first and one of the few with Arman to cross the Atlantic, having had his moment of glory during his exhibition at the gallery The Contemporaries in New York. in October 1959.

But soon enough, began a period of lean cows that will last a good twenty years. And it is there, that the creation of movable objects will constitute a salutary oasis for Philippe Hiquily.

In this border relationship between art and furniture, Hiquily brought together sculptors who, without necessarily thinking in terms of design, make furniture.

From one practice to another, we find the same themes - the human figure is more precisely the female body. The woman usually with wide hips, pointed breasts and salient sex. The woman is often metaphorized into an insect and praying mantis, with needy limbs, thin as legs or antennae.

There is also the same way of dealing with these themes, with a mixture of lightness and cruelty, a lot of humor and irony, the omnipresence of eroticism and an undeniable provocation in these works.

Logically, his furniture is figurative, anthropomorphic and play with empty and full. The voids especially.

We also find the same use of materials, iron, sheet metal, brass that Hiquily can bend, hammer, shape, cut following a line light, direct and simple "I always tried to simplify to the maximum, because the metal is very hard to work. "

A line that characterize as well as its sculptures a lamppost, a pedestal table, a table, a coffee table, a chair, a desk, an armchair, etc.

It is precisely this tremendous ability to transpose, move, install his plastic universe in his furniture, which gives them their identity and their great originality.