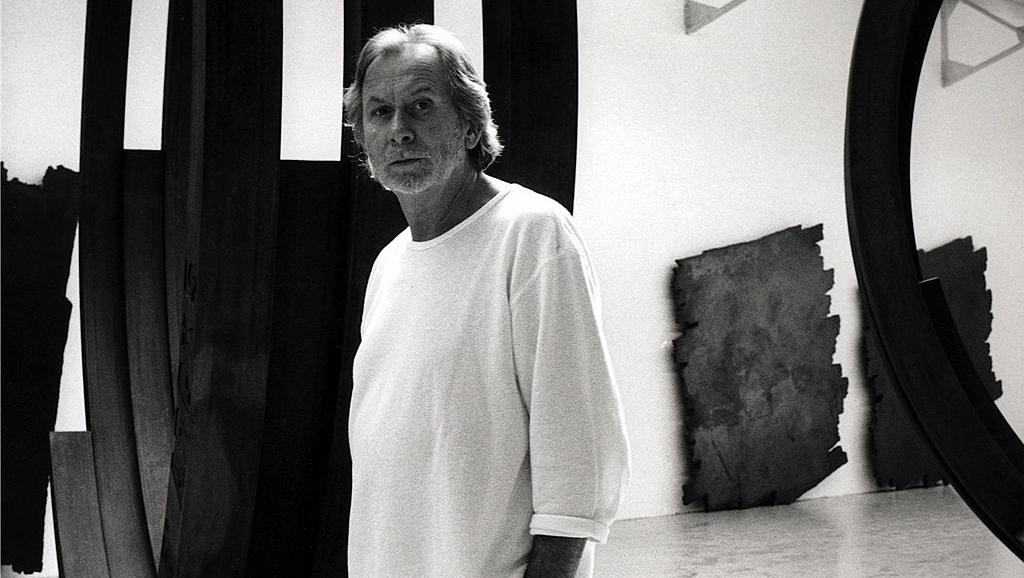 Bernar Venet is a French visual artist born in 1941 in Château-Arnoux-Saint Auban who studied Art in Nice, before residing and working today in New York, where he is known for his sculptures. steel and its drawings.

In 1963, Bernar Venet uses tar-coated black cloths, since "black is the rejection of easy communication". He creates a sculpture without specific shape by placing a pile of coal of 10 cubic meters on the ground. He also composes cardboard monochromes.

His faculty of intellectual abstraction, his attraction to mathematical reasoning and experimentation soon led him to conceive of conceptual art, referring to languages, to mathematical functions.

Since 1976, Bernar Venet has produced paintings and sculptures about the line.

In 1979, he realized the series of reliefs Arcs Angles, wooden Diagonals, presenting steel sculptures composed of two arches.

In 1983, he sets up "the basic structure of his undetermined lines."

His most famous works are: "Two arcs of 201,55 °", "Doubles undetermined lines," Nine oblique lines "
No artworks available for the moment.
Please feel free to contact us for more information.