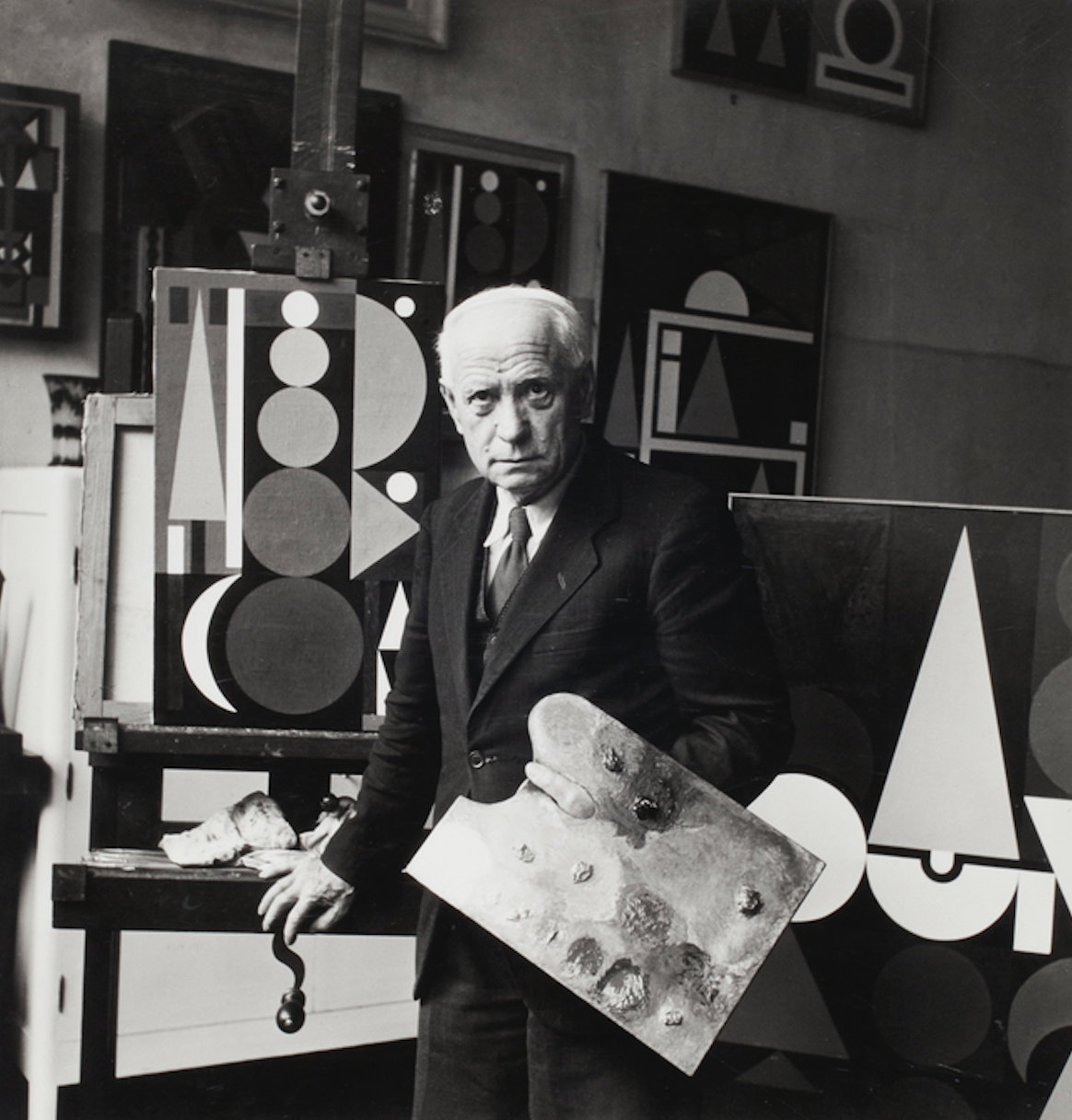 Auguste Herbin, born to a family of weaving workers, was born on April 29, 1882 in a small village near the Belgian border. Consequently, the painting of this Frenchman from the north of France is also distinguished by his artisanal character. From 1900, the artist studied at the Lille School of Fine Arts before settling in Paris where he first joined the Impressionists and then the Fauves.
Auguste Herbin, neighbor of Braque and Picasso's workshop, also studied cubism, the influence of which prompted him to create his first cubist canvases in 1913. His work culminated in a non-figurative geometric phase from 1917, the latter evolving increasingly towards constructivism with the exception of an interruption in 1922 when the painter returned briefly to a figurative way of painting.
At the end of the war, Auguste Herbin was co-founder and vice-president and finally became president of the "Salon des Réalités Nouvelles" from 1955. The study of the Italian Trecento encouraged Herbin to devote himself to concrete painting composed of simple geometric shapes with flat areas of pure color from 1938. The artist designed in 1946 "the plastic alphabet", a composition system based on the structure of the letters and which formed the basis of the organization of his paintings. In his book "L'art non-figuratif non-Objectif", published in 1949, Herbin presents this aspect as well as his color theories partly inspired by Goethe's color theory.
Herbin had to learn to paint with his left hand in 1953 due to hemiplegia. The architectural ideas characteristic of Herbin's work and his qualities as a colorist allow the artist to already enjoy a strong international reputation both during the pre-war period and afterwards.
The artist is represented in New York at a major exhibition at the Guggenheim Museum in 1979. Auguste Herbin died on January 31, 1960 in Paris. Following his sudden disappearance, a painting remains unfinished and bears the title "Fin".