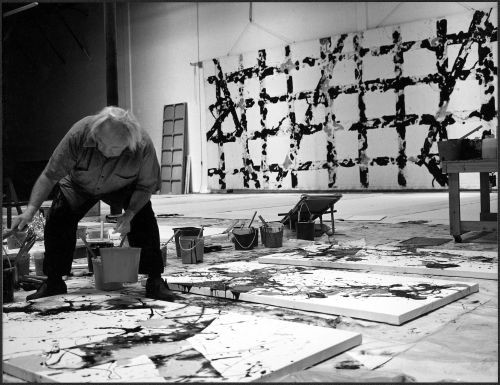 Sam Lewis Francis said Sam Francis is an American painter, known for his non-figurative work. Borned in 1923 in San Mateo (California), the artist has created a new color aesthetic and a new design canvas.
Sam Francis was not intended to become a painter, following studies in medicine and psychology. In 1944, after joining the Army as an aviator, he was victim of a plane crash, crashing in the desert. During his two years, where he stayed at the hospital, he began to start painting. This artist was convinced that art really helped him. In 1946, he decided to go to San Francisco to attend the courses of the artist Clyfford Still, before leaving for Paris in 1946.
His work is in various movements initiated and developed by American artists such as Pollock, de Kooning, Kline. Francis mainly used the technique of "dripping" in the composition of his works.
No artworks available for the moment.
Please feel free to contact us for more information.